Price

RM337.50

Product SKU
0 601 9F7 000
Brand
Bosch
Availability
Out Of Stock
Description
Product Descriptions
Bosch Tools – Cordless Drill/Driver GSR 120-LI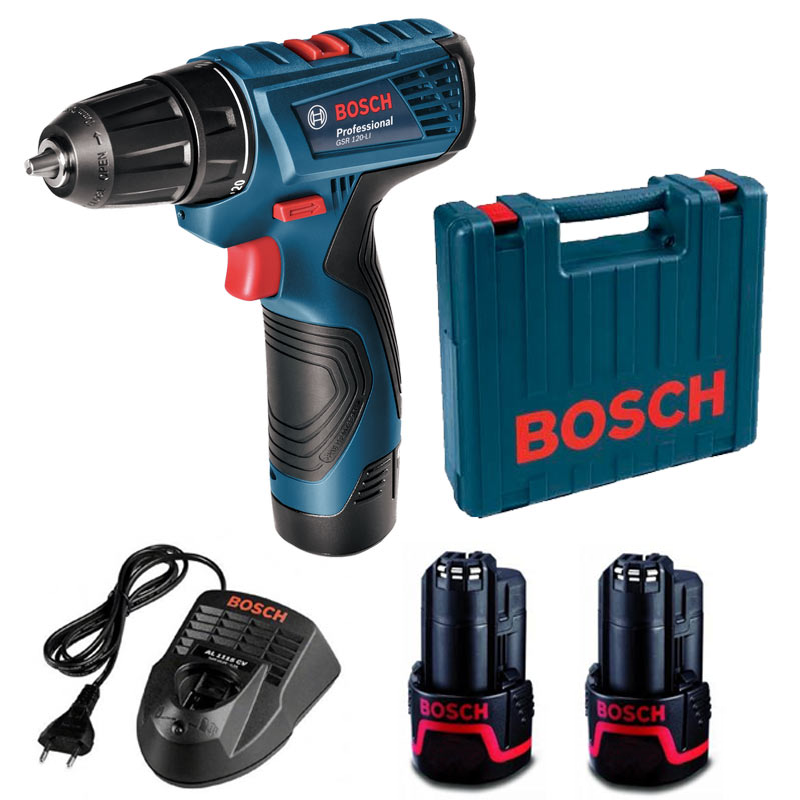 · Bosch Quality, High Power, Affordable Price!
· Affordable: Bosch Quality at an Affordable Price!
· Durable: Designed with Robust Housing and Electronic Cell Protection (ECP)
· High Performance: +20% soft torque improvements compared to GSR 1080-2-LI give more power to users!
Technical Data
Torque, max. (hard screwdriving applications): 30 Nm
Torque, max. (soft screwdriving applications): 13 Nm
No-load speed (1st gear/2nd gear): 0 – 380 / 1300 rpm
Battery type: Lithium-ion
Battery voltage: 12 V
Battery capacity: 1.5 Ah
Weight incl. battery: 0.99 kg
Keyless chuck: 10 mm
Charging time, approx. 90 mins
Torque settings: 20+1
Length: 182 mm
Height: 196 mm
Cell type: Lithium-ion
Max. drilling diameter in wood: 20 mm
Max. drilling diameter in steel: 8 mm
Max. screw diameter: 7 mm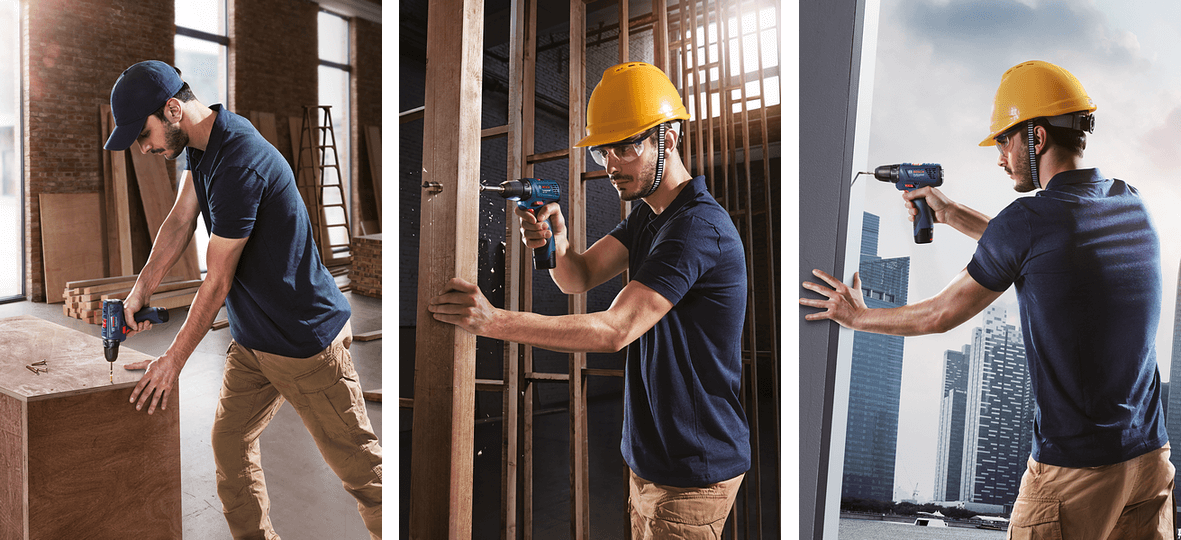 Frequently Asked Question
1. Can this GSR 120-LI be used to drill on the wood surface?
Yes, this GSR 120-LI can be used on drilling wood as well as steel surface.
2. What has been included in this package?
There will be 12V Cordless Drill/ Driver Professional, 2 x 12 V 1.5 Ah Li-ion battery, 1 x GAL 1210 CV Charger and 1 x 43 pieces screwdriver bit set is included in this package.
3. Where is the tool manufactured?
Bosch power tools are manufactured in various countries around the world according to our high standards which ensure the quality you can count on.
4. What is the warranty period for Bosch GSR 120-LI and where can I get my tools repaired?
There are 6 months of warranty for Bosch GSR 120-LI. If you have any questions concerning our products or service, please contact Bosch after-sales service centers 1 800 880 188.
What's in the box
12V Cordless Drill/ Driver Professional
2 x 12 V 1.5 Ah Li-ion battery
1 x GAL 1210 CV Charger
1 x 43 pieces screwdriver bit set
Carrying case
SKU

Size (L x W x H) in cm

33 x 11.5 x 30

Weight

3.15 kg

Warranty type

6 months
Customer Reviews
[12 PAIRS] KIMBERLY-CLARK™ PROFESSIONAL KLEENGUARD™ G40 BLUE FOAM NITRILE-COATED GLOVES
23 April 2020